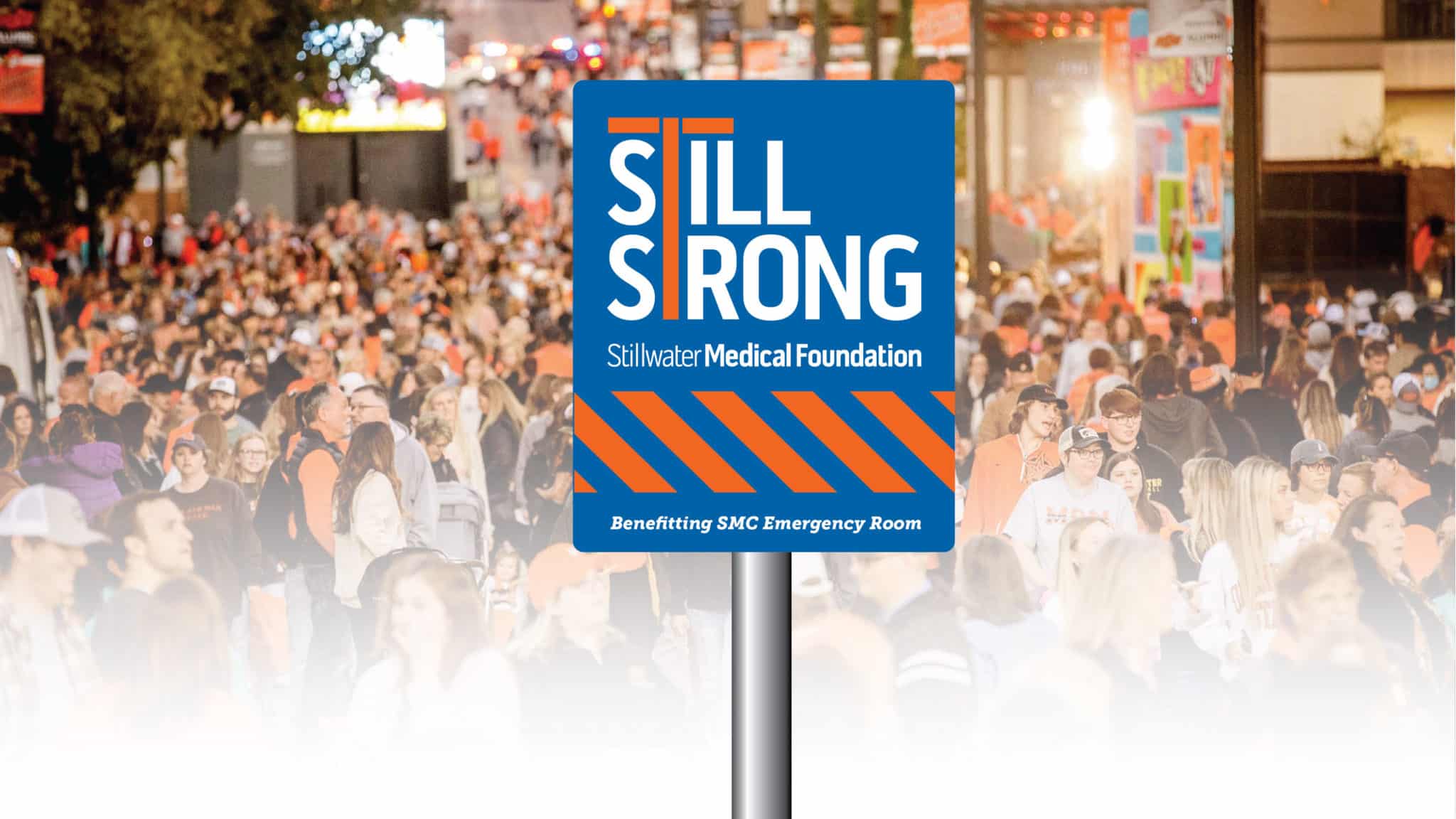 Planning to attend Homecoming Walkaround?
Choose to park at Stillwater Medical during 2023 Homecoming Walkaround on Friday, October 27th. Spaces are $20 each, cash only.
Funds from the evening will directly benefit the Emergency Department at Stillwater Medical. Last year, the funds purchased an additional hospital bed which had been a need for quite some time.
We do this in honor those impacted by the tragedy that took place on Saturday, October 24, 2015. When a vehicle crashed into a crowd, it killed and injured adults and children. Many were taken to Stillwater Medical for treatment, but no victims were billed thanks you incredible generosity through SMF.
Having high quality care at a moment's notice is a gift for the Stillwater community and visitors. The StillStrong Parking Lot fundraiser helps keep it close to home.
Enter off 6th Street, Monroe or 7th Street to park with purpose. We will have reserved spaces for patients/patient family as well as our employees. While raising funds is important, continued access to care that evening is the priority.
Follow us on Facebook for more information.
Thank YOU for showing up and making this happen!
By choosing to park with purpose at Stillwater Medical during 2022 Homecoming Walkaround, you are improving healthcare in our community.
When new hospital beds were purchased earlier this year, increased supply and equipment costs meant the ER would need funding for two beds. SMF made it a goal to raise funds for this need in honor of those impacted by the Homecoming Parade Tragedy of 2015.
In one evening, enough funds were raised to purchase a new, improved hospital bed for the ER. WOW!
Thank you, Stillwater.
Follow us on Facebook for more information.
SMF Board Member, Diana Rodriguez, and son Jacob are survivors of the 2015 Homecoming Parade Tragedy. Hear about Diana's critical injuries and her gratitude to Stillwater Medical.