Senior Sunday | Eric Wang
While in this program, I didn't know that there were that many specialties in this field. But as it
kept on going, I discovered more in this program than I could ever imagine at this hospital alone.
I shadowed cardiologists, wound care nurses, orthopedic surgeons, nurses that go to patient
homes to care for them, imaging technicians, physical/speech therapists, emergency medicine
doctors, and so on.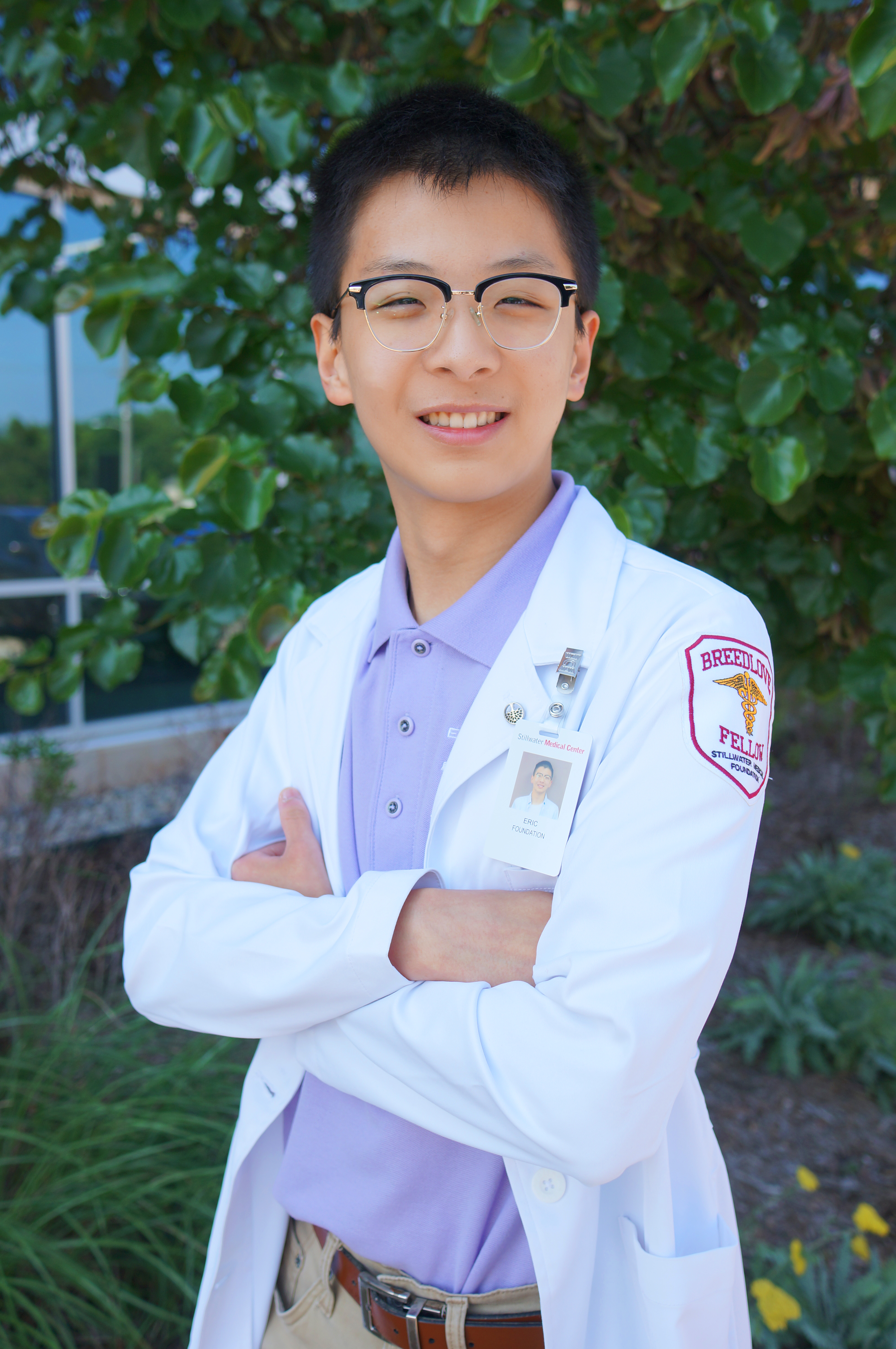 This fellowship has really let me explore all of these fields and see their daily routines.
While I was there, all of the staff were so nice to me and wanted to teach. On my day with
cardiology, the nurses let me do and EKG on someone. On another day with Dr. Breedlove, he
let me use the scalpel on a patient to cut a sample of skin.
When I was shadowing the pharmacy, the people there showed me how they prepped the
medicine in the clean rooms but also explained to me about the route of becoming a pharmacist.
On the field trips we had, we got to visit OSU's and OU's medical schools and also toured Scott
Bolich prosthetics. The tour at Scoot Bolich was fascinating because I didn't know that there
were many different types of prosthetics for just legs. There were simple mechanical ones, ones
with sensors embedded, and ones specially made for sports.
One of the unforgettable days I had was with LifeNet. We had a crazy call come in for a
shooting. Two people were involved in a heated dispute with a gun. When we arrived, the crew
were trying to resuscitate them. But the damage was fatal, and this was my first time facing
death. It felt surreal seeing the bodies lying in a pool of blood. The paramedics did their best but
not everyone can be saved.
Overall, I loved this program. I feel like I learned a lot and met a lot of knowledgeable,
hard-working, and passionate people that I didn't know existed. This program really motivated
me more to pursue the medical field from seeing the interactions the professionals had with
patients and also the positive and community-like culture.