Store Hours
Tuesday - Friday
9:30am - 4:30pm
Saturday
10:00am - 4:00pm
Donation Drop-Off Hours
Tuesday - Saturday
10:00am - 2:00pm
819 S Main St
Stillwater, OK 74074
Staffed almost entirely by volunteers, this premier non-profit resale shop in the heart of downtown Stillwater takes donations of clothing, furniture, and household goods and sells them to the public.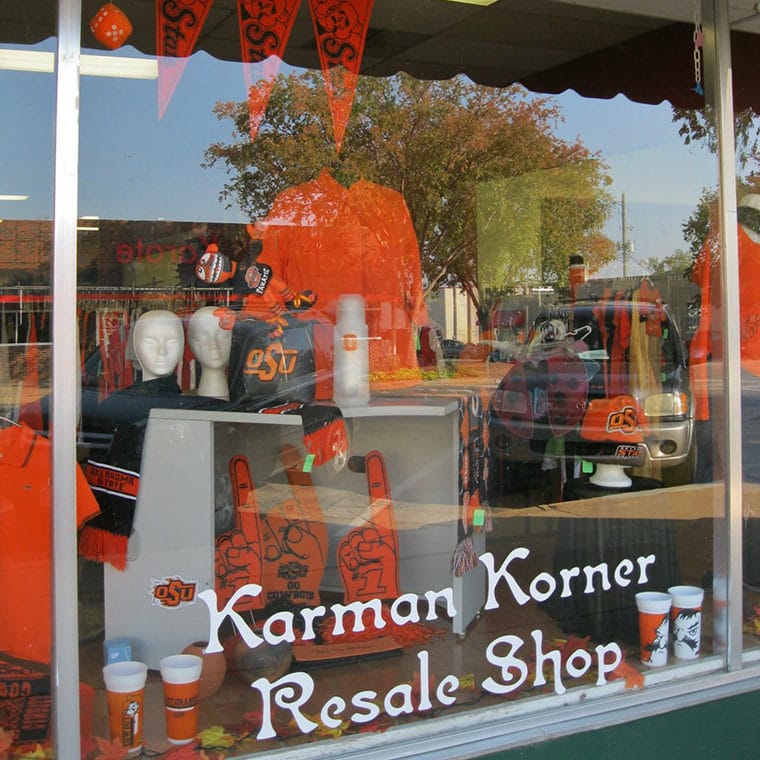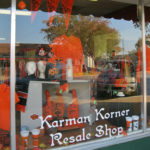 Proceeds from Karman Korner Resale Shop benefit area families and patients of Karman Legacy Hospice and Stillwater Medical who are facing unmet expenses for medical equipment, palliative and respite care, utilities, as well as burial expenses.
Eligibility is determined on a case-by-case basis and is dependent upon availability of funding.
Volunteer
Join our wonderful family of volunteers who sort donations, ready garments for sale, price merchandise, create displays, man the cash register and have a great time doing it. Contact Whitney Johnson if you'd like to get involved.
Donate
When you clean out your closets and cabinets, think of us first! We accept all kinds of clothing and household goods between the hours of 10:00am to 2:00pm Tuesday through Saturday. All donations are tax deductible and receipts are provided.
Shop
You just never know what you'll find when you shop at Karman Korner, from top quality designer clothing and accessories to valuable collectibles, all at very reasonable prices.