Community Investment Touches the Heart
The impact that donors have on the care available at Stillwater Medical is truly incredible. We began reaching out with information about what expanding cardiac care could do for our community, and the response was phenomenal!
North central Oklahoma's access to critical heart and vascular care is greatly enhanced with this investment in our community. Stillwater's heart experts are now only steps away from the ER and helicopter ambulance services.
The goal of this project was to maximize efficiency, reduce patient stress, and dramatically improve the delivery of care.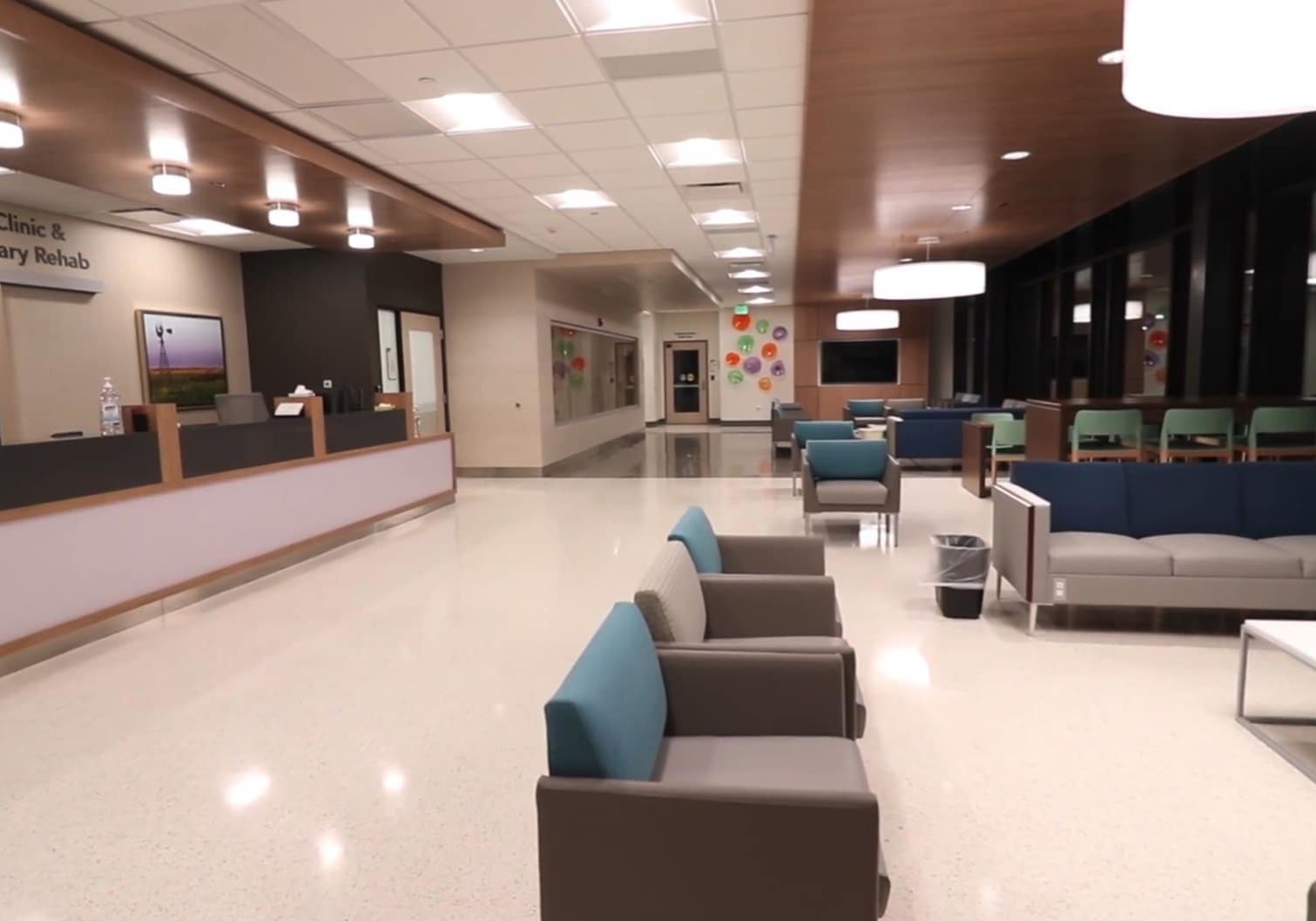 Heart & Vascular Institute
$20 Million Project
Streamlined Services:
2 Cath Labs
Nuclear Medicine
2 Stress Test Rooms
Cardiac Rehab Gym
2 Bariatric Exam Rooms
8 Pre-operatory Recovery Rooms
The Institute provides live-changing and life-saving services that include:
A second cardiac catheterization lab, allowing providers to schedule procedures with less concern of being interrupted by an emergency case, such as a heart attack
A procedure room for other interventions and diagnostic tests
Procedures for patients with peripheral vascular disease (PVD), intermittent claudication, non-healing leg wounds, and critical limb ischemia
A second interventional cardiologist, allowing us to have 24/7 care for cardiac emergencies. This addition offers adequate time for each practitioner to rest between procedures, reducing the risk of physician burnout.
Increased placement of cardiac pacemakers and defibrillators
Space for an electrophysiology specialist and a heart failure specialist
Donor Spotlight
Lorrie and Juergen Janzen
During the 2018 "Wild at Heart" gala, Juergen Janzen approached Scott Petty, Executive Director of the Foundation. Janzen quietly shared that he and Lorrie would be making a $20,000 gift to the new Heart & Vascular Institute.
After expressing his genuine appreciation, Petty learned how personal the gift was for Juergen.
"My dad was a heart patient. He had a microvalve procedure when he was 29. Having this type of care in Stillwater is important because time is critical in these situations."
In September 2019, during the final part of construction, the Janzens donned hard hats and safety vests to get a behind-the-scenes look at the cardiac center.
"Seeing this expansion and knowing that we, along with other Stillwater citizens, have helped make this happen...there just aren't words to describe the feeling," Lorrie shared.