Family of Walter Lee and Esther Honska Make Gift to Update Hospital Conference Room
It's a household name around Stillwater Medical. Not only was he a beloved physician for 33 years, but his healthcare colleagues also deeply respected and admired him. Dr. Walter Lee Honska, Jr. was honored over 20 years ago when the hospital named the main conference room after him. Today, the room continues to be utilized daily and every person who walks into "The Honska" is a part of a legacy.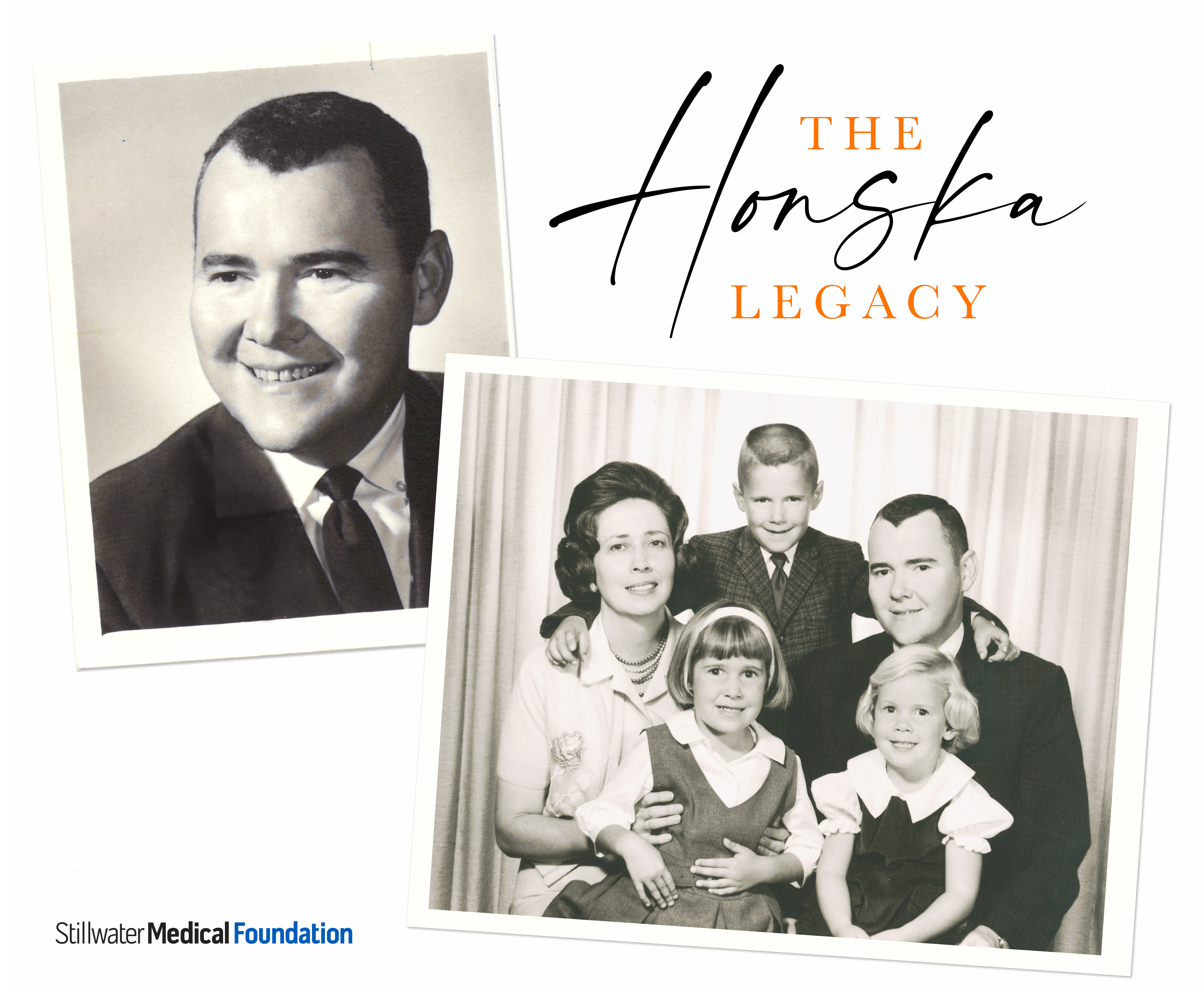 "The hospital meant so much to our father," expressed daughter Susan. "He absolutely loved his career and the people of Stillwater."
Dr. Honska married Esther Hazen in 1951 and together they raised three children, Mark, Susan and Jane. "Our mother was the wind beneath his wings," Susan said. Esther was cherished as a school teacher. She taught first grade for five years at Thomas Edison Elementary in Oklahoma City. Upon moving to Stillwater in 1960, the Honskas planted deep roots by serving the community in many ways.
"Medical schools would benefit from an entire course on bedside manner based on Dr. Honska," expressed colleague and retired physician, Mark Ebert. "He was kind, caring, compassionate and he took time to really listen. When my time is near, I want a physician like Dr. Honska at my bedside. Even when he was battling cancer, he continued to work and live with incredible grace. And of course, I'll never forget his famous sense of humor. Now they call them "dad jokes", but Dr. Honska was the original."
The Honska's children grew up knowing what it looks like to love and respect others because of the example set by their parents. "We have so many memories of the hospital as we grew up in Stillwater. It was truly a part of our lives," Susan reminisced.
That is why their families have made a gift to Stillwater Medical Foundation. To honor the lives and legacy of the Honskas, their children and grandchildren are making it possible to make several needed updates to the Honska Conference room.
The Honska Conference room is where the Board of Trustees meets, it houses continuing education opportunities for healthcare workers, it is a space to learn, improve, reflect and inspire. Esther's passion for education and Dr. Honska's commitment to improving health in Stillwater will be honored as the Conference Room is updated.
Thank you, Honska family, for honoring your parents in such a beautiful way. Not-for-profit hospitals like Stillwater Medical depend on gifts like yours to continue making progress and moving forward. The legacy of Dr. and Mrs. Honska continues because of you.