Sign-Up!
Get email notices about upcoming programs so you don't miss any of our First Friday events!
Join Us Online
For 20 years, the Foundation has presented its First Friday program to a live audience. However, current health concerns have created the need to move the program into a virtual setting.
We will be broadcasting live on our Facebook page, or you can watch the video right here!
During the live broadcast, we will incorporate questions through the live stream comments (available on Facebook only).
As an added bonus, Facebook Live events are recorded so those videos will be available for on-demand viewing at any time. Click on past programs below for links to the recordings.
View our Facebook page (no account required)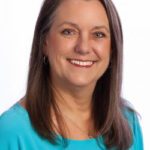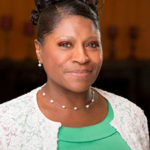 Dr. Dianne English joined the Stillwater Medical team of physicians in 2003. A family medicine doctor, she is an advocate for hospice and preparing for end-of-life.
Sherry Crockett, Executive Director of Karman Legacy Hospice, joined KLH in the summer of 2017. Crockett has focused on end-of-life care for many years and continues to provide nursing care to hospice patients and families in addition to managing KLH.
It's not easy to talk about dying, but it is incredibly important. All to often, the questions come too late or during a time of crisis. By sharing your thoughts and desires with your loved ones, you can remove the burden of "what would they want me to do."
The holidays are an ideal time to have these conversations because it's a time when we're together with family members. One individual even joked, "There's no pumpkin pie until you tell me how you want live until you die."
November's program will focus on tips and ideas about having the conversation of a lifetime.